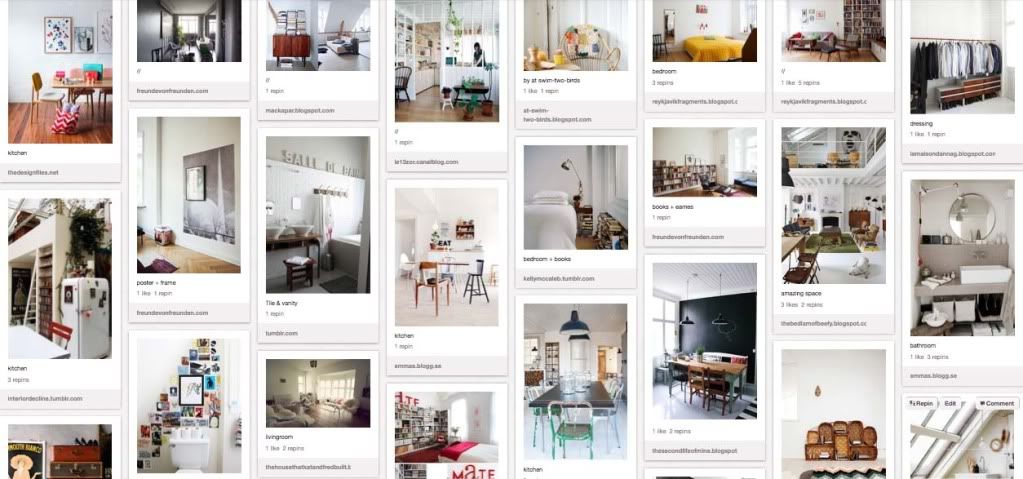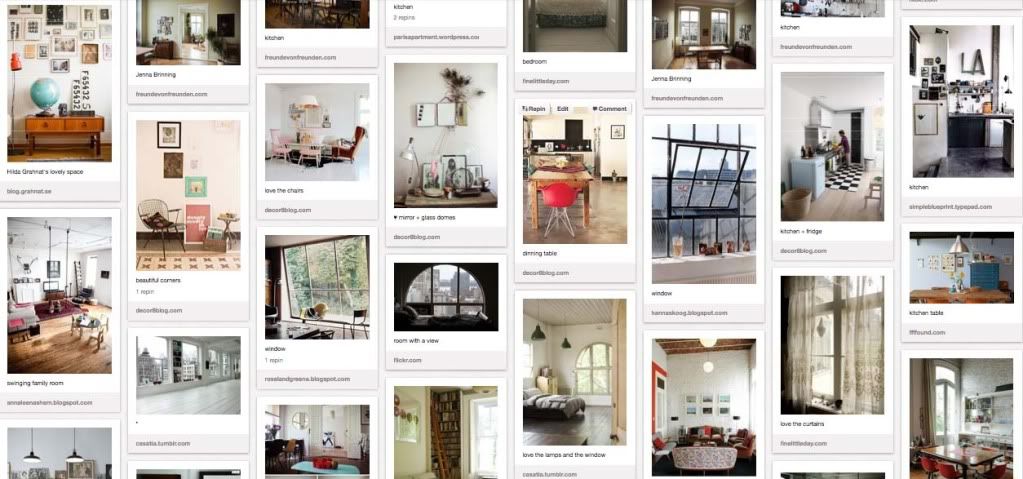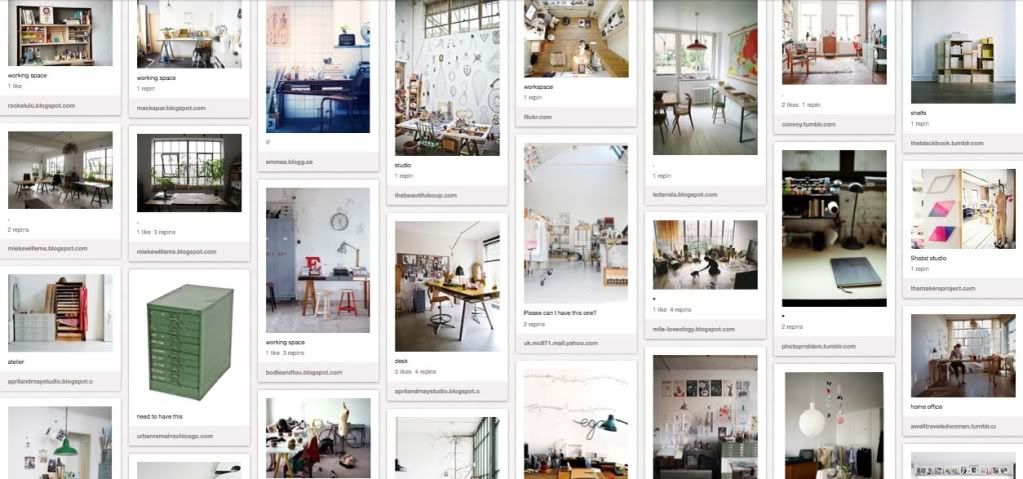 I've got a lot of curious questions about how the works are going and
I have to dissapoint you guys... we haven't started yet. After our aprovel of the city we
now have to wait 35 days for the aprovel of the neighbours. Sigh! Is it in other countries the same?
Since I don't like to use other ones pictures on my blog for sharing inspiration, blogging will go very slow. But what I do like is to collect other ones pictures
on Pinterest. If you never heard of it make sure to check it out! And if you ask me, I think it's one of the most brilliant inventions lately and very addictive!
So, I took some screen shots of what I've collected so far regarding interior inspiration.


You can have a closer look here, here and here.
And now we have to have patience, patience, patience!